Creative Commons Lic
●
Firefox
or
Safari
or
IE
or
Tor
●
A

b

o

u

t
●
Latest Postings
●
B
l
a
c
k H

i

s

t

o

r

y
●
Live Links
are Underlined Italic
●
Videos
**
&
Tunes
*
♫
♫
Dedicated to:
Mom Aunt Dodie Aunt Peggy Cousin Terresa
Aunt Jeannie Connie Starry
Billy
Marc G
Of and by We The People! Independent "Indy" News! Green Artisan Communities and Music Culture! Please Support Indy Media!
IRJ Vol. 1, 2, 3 - First Edition Nov 4, 2017
Last Outdoor Publishing
Indy River Outdoors
Bob Zavoda ("Outdoor Bob")
News Page
I
n
d
y
R
i

v
e
r

Outdoors

Presents:
Poor People's Journal
My Outdoor Privilege and
Honor to Publish! ~
O
u
t
d
oo

r

B

o

b
Dateline:
Babylon
Mother Earth
C
l
i
mate

Crisis!
N.O.A.A. Weather
Lukas Nelson Introduces:
Dave Matthews & Tim Reynolds
John Mellencamp
Invocation by America's First Peoples
Neil Young

Neil Young and Promise of the Real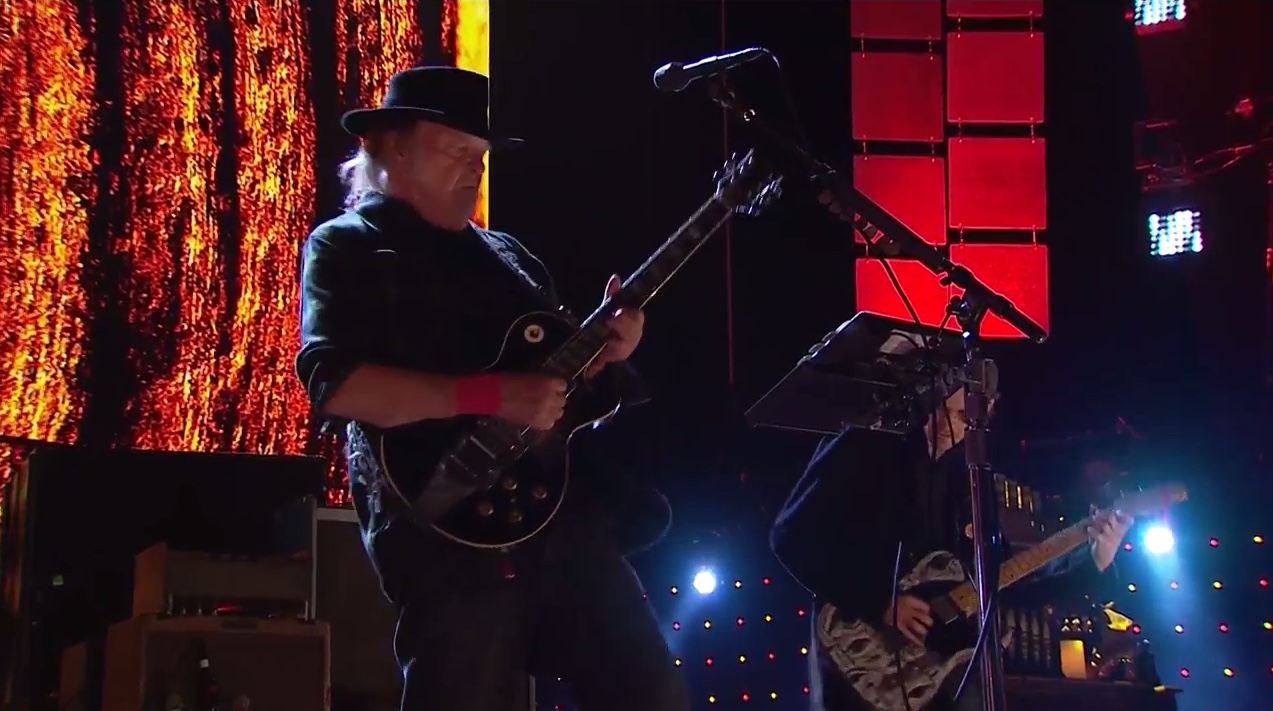 Willie Nelson and Lukas Nelson
Willie Nelson Will Headline a
Rally for Beto O'Rourke
Willie Nelson and Beto O'Rourke
"Featuring guests Joe Ely, Carrie Rodriguez, Tameca Jones,
and Nelson's sons Lukas Nelson and Micah Nelson,
is set for

September 29th

at Auditorium Shores"
Willie Nelson:
@WillieNelson
Beto O'Rourke:
@BetoORourke
Watch Live: Ted Cruz and Beto O'Rourke
face off in first debate
**
(58 mins)
~ Youtube
September equinox arrived.
September 23, 2018, at 1:54 UTC
(
September 22 at
6:54 pm PT)
Fahrenheit 9-11
~ The Intercept
Glenn Greenwald:
@ggreenwald
Michael Moore:
@MMFlint
Medea Benjamin:
@medeabenjamin
Tucson, AZ
Weather
-
Here
No more rain!
2017
hurricane
**
season
look back.
Weather and Climate Change Links
Looks like another big ONE!
U.S. Wildfires Reports
& Updates
Here
September 21, 2018
Update map
-
Here
National Preparedness Level 3

as of September 7 at 2 pm MDT (on a scale from 1 to 5)

Current hours for the National Fire Information Center are
(MST) 8:00 am - 4:30pm, Monday - Friday
208-387-5050

This report will be updated daily.
Please check the IMSR for more information.
September 21, 2018

Firefighters contained 10 large fires yesterday. Two new ones were reported, one each in Montana and Oregon. Currently 71 large fires have burned 913,394 acres in 11 states.

Emergency responders and support personnel continue to assist with relief efforts in North Carolina.

Weather: A westerly flow will resume across much of the country as temperatures remain near average in most areas. Breezy conditions are expected near the mountain passes in the mountains across the northern tier of the country. Showers will develop in the Cascades by afternoon and spread east into the Okanogan by evening. A stationary front positioned across the South will allow for a return to wet conditions across Texas, Louisiana, Mississippi, and Tennessee. All in all, widespread critical fire weather conditions are not expected today across the country.
U.S. Drought Monitor
- Updates every week
-
Here
Update Here
~~ National Weather Forecast
-
Here
~~
World Jet Streams
-
Update
Here
"Winners Take All: The Elite Charade of
Changing the World" by
Anand Giridharadas
Billionaires Are the Lethal Monkey
on the
Back of the
American Public
-
Audio Interview
*
(30 mins) ~ Bob Scheer's Truthdig
"Winners Take All: The Elite Charade of Changing the World"–to my mind, this is an inside view of a new ruling class. I don't think I'm exaggerating. It's a world that–you have all the watering holes, the TED conferences, the Aspen, everywhere else; you've been there, you've been there as a journalist for The New York Times for about 12, 15 years. You studied at some elite institutions, you worked at the Aspen Institute. And what we meet in this book are people who are into a great exercise of delusion, that they can make out like bandits and still be Robin Hood. Is that not the deal?
~ Bob Scheer

Alright you redeemers, rebels and radicals out there ...
It's

September 17th,

the seventh anniversary of

Occupy Wall Street,

the masses will gather for a digital occupation to disrupt Big Tech:
#OCCUPYSILICONVALLEY
We jam the corporate behemoths that have a stranglehold on our attention, time, and thoughts—Alphabet (Google), Apple, Facebook, Amazon. These mega corps monetize our likes and clicks, feeding our personal information into endless algorithms that exacerbate our addiction to the instant gratification they provide.
They claim to connect us, yet a crisis of loneliness pervades our culture like never before.
This is a call for everyone around the world to take a stand for our rights and freedoms, in whatever way works for them:
Leave your phone at home for the day
Boycott Amazon for 24 hours
Delete Facebook and Instagram altogether
Take part in Google No Search Day—
Whatever it takes to make Silicon Valley do a double take.
Spread the word; let's shake loose the grip Big Tech has on our minds—even just for one day—to feel the power the people are capable of and rethink the way we let technology run our lives.
Let's flip the power balance.
Let's make the internet ours again.
https://www.adbusters.org

http://abillionpeople.org

September 16, 2018
Earthalujah!
Reverend Billy Talen:
@revbillytalen
MUSICAL LIVE STREAM:

The Stop Shopping Choir will learn a new song
about Florence and climate change, called
"Gonna Go To Higher Ground..."
**
September 23, 2018
W. Hemisphere
9:15 am PT
N.O.A.A. Weather Composite
World Land and Ocean Temps Composite
N.O.A.A. website
6:33 am PT - West
Winds & Precipitation
WeatherView
6:33 am PT - East
Night Lights & Winds
WeatherView
6:33 am PT - Pacific Rim
Winds & Precipitation
WeatherView
6:33 am PT
Europe, Africa and Middle East
Winds & Precipitation
WeatherView
Scale:
S

t

a

n

d

i

n

g

R

o

c

k

,

N

D
Weather update
-
Here
O
u
t
d
oo

r

B

o

b
's
Camp Forecast
D.C. Weather Forecast
September 18, 2018
Florence live updates from the field
Tuesday:
Watching the water rise
~ Charlotte Observer
September 13, 2018
Olivia makes brief but historic
landfall on Maui
~ Honolulu Star Advertiser
September 10, 2018
Bishop William J. Barber, II sounds the shofar and
calls America to action as Rabbi Leah Berkowitz and
Rabbi Perry Berkowitz welcome him to East Side
Synagogue in New York City for their
Rosh Hashanah celebration.
**
Audio
*
(48 mins)
September 8, 2018
Rise for Climate: Tens of Thousands March in
San Francisco
Calling for Fossil-Free World
**
~ Democracy Now!
August 31, 2018
Re's Funeral
**
Audio
*
(423 mins)
Queen of Soul
Aretha Franklin
*
♫
♫
(389 mins)
Earthstrong
~
March 25, 1942
- August 16, 2018
~
1964 2017
Motown
*
♫
♫
(252 mins)
August 27, 2018
**
Primary Debate: Kerri Harris Trounces Incumbent Delaware Dem Senator Carper
August 26, 2018
**
Audio
*(69 mins)


The Young and Unsettling Force
in the
Poor People's Campaign Youth Forum
#5
:
Systemic Poverty
Build Community With a New and Unsettling Force and Rev. Barber: Did you know that while the U.S. economy has grown 18-fold in the past 50 years, wealth inequality has expanded, the costs of living have increased, and social programs have been restructured and cut dramatically?

The truth is that economic insecurity, poverty and misery are affecting more young people in 2018 than we are made aware. Join Reverend Barber, a new and unsettling force, and other speakers to build community around challenging the evils of systemic racism, poverty, the war economy, ecological devastation and the nation's distorted morality.
More than 2.2 million acres have burned in 113 large
Fires!
across the country.
Slaveholder History
August 16, 2018
**
Audio
*
(51 mins)
For this public webinar we welcome all people who are on committees in their states, who have come to Campaign events over the last several years, who joined the 40 Days of Action, who have been dedicated followers of the movement via social media: this is a webinar for everyone!
The webinar will be streamed live https://www.facebook.com/anewppc/videos/vb.873203482775828/453226595186074/?type=2&theater

In the coming months, we will focus on organizing, mobilizing voters and building power among the 140 million Americans living in poverty, particularly in the often-ignored South. Poor and low income people from California to the Carolinas are ignored by politicians from both parties. And even though there are 171 electoral votes from Maryland to Texas, much of the South is ignored in the political calculations made by campaign decision makers around elections.

A movement has to fight with the whole country and that's exactly what we're doing. We already have the people power, with organizing committees built in 40 states, including every single one that comprised the former Confederacy.

https://actionnetwork.org/events/national-webinar-of-celebration-and-next-steps?source=email&




Forward together, not one step back,

Rev. Dr. William J. Barber, II
Rev. Dr. Liz Theoharis

Co-Chairs of the Poor People's Campaign: A National Call for Moral Revival



~

O

u

t

d

oo

r

B

o

b



August 14, 2018
**
The Young and Unsettling Force
in the
Poor People's Campaign Youth Forum
#4
:
The War Economy/Militarism -
Audio
*
(57 mins)
Next forum will be

Aug 26, 2018
Special Guests: Imam Mohamed Abutaleb, Islamic Association of Raleigh
Justin Jones, Organizer with Moral Movement TN and Vanderbilt Divinity
School Student
Noah Rubin-Blose, Jewish Voice for Peace - Triangle Chapter
Panelists: William Barber III, Rebekah Barber, Anita Simha,
Zainab Baloch, Matt Norchi, Sunny Osment
Moderator: Kenneth Campbell
August 13, 2018
Moral Monday Press Conference
10:00 am PT
**
(
on fb
) -
Audio
*

(56 mins)
An Ecological Justice Moral Monday with Rev. Dr. William J. Barber, II and Former Vice-President Al Gore: Presented by the North Carolina Poor People's Campaign: A National Call for Moral Revival, an important Ecological Justice Moral Monday in Greensboro where North Carolinians impacted by ecological injustice in their communities share their stories. The Rev. Dr. William J. Barber, II, Former Vice President Al Gore, and Karenna Gore will join to help offer solutions for radical change that can help create safe and healthy communities in North Carolina and across the country.
Following the Press Conference:
3:00 pm PT
Mass Meeting!
**
(
on fb
) -
Audio
*

(173 mins)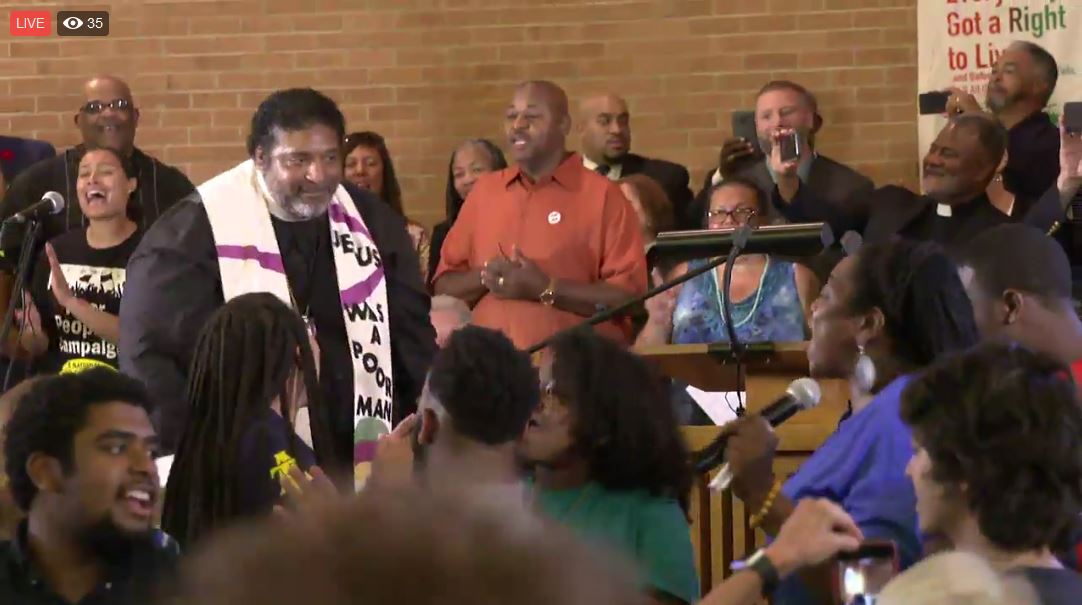 August 12, 2018
Rev. Barber and Al Gore
A Spiritual Call to Address Ecological Destruction
Greenleaf Church of Christ, North Carolin
a
Sunday Recorded LIVE
**
(on Repairers of the Breach)
(
on fb
**
)
Rev. Barber and Al Gore
Audio
*
(108 mins)
August 10, 2018
**
Rev. Barber ?Censored by C-SPAN?
In the last moments of this live stream Rev. William J. Barber, II
shows up for the Keynote Address and the feed is CUT!
August 8, 2018
**
Ninety-nine year old Ben Ferencz in a recent lengthy interview with
United Nations High Commissioner for Human Rights
Zeid Ra'ad Al Hussein (68 mins)
August 7, 2018
Hawaii County under state of emergency
as Hurricane Hector approaches
~ Honolulu Star Advertiser
August 7, 2018
Mendocino wildfire explodes
into raging monster
nearly the size of Los Angeles
Clear Lake wildfire now largest
in California history
~ San Francisco Chronicle
August 6, 2018
Firefighters battle to save communities
from epic California fire
~ Reuters
U.S. Forest Service Wildfires Reports
& Updates
Here
Ahed Tamimi ROCKS!
August 6, 2018
Democracy Now! Exclusive Interview
**
The Intercept Reports
Glowing Elements in the
[Queen of]
Soul Nebula
Astronomy Picture of the Day
All Lives Matter When:
Black,
Red,

Yellow,
and
Brown
Lives Matter!
Muslim, Jew, Christian, Spiritual, Pagan!
Gay, Straight, Trans, Poor, Elders, Disabled!
Honoring our ancestors compels the
choosing of Love over hate!

NoDAPL Solidarity
"
Water is Life
"
Mni Wiconi
**
Standing Rock!
One Love
One Earth
Bob Marley
*
♫
♫
(236 mins)
Three Shows 1979-1980
-
pics here
Translate UTC into your local time:
United States
Atlantic Daylight Time| subtract 3 hours from UTC
Atlantic Standard Time| subtract 4 hours from UTC
Eastern Daylight Time| subtract 4 hours from UTC
Eastern Standard Time| subtract 5 hours from UTC
Central Daylight Time| subtract 5 hours from UTC
Central Standard Time| subtract 6 hours from UTC
Mountain Daylight Time| subtract 6 hours from UTC
Mountain Standard Time| subtract 7 hours from UTC
Pacific Daylight Time| subtract 7 hours from UTC
Pacific Standard Time| subtract 8 hours from UTC
Alaska Daylight Time| subtract 8 hours from UTC
Alaska Standard Time| subtract 9 hours from UTC
Hawaii-Aleutian Standard Time| subtract 10 hours from UTC
Samoa Standard Time| subtract 11 hours from UTC
The undersea cables that keep the Internet alive
Total Solar Eclipse

photo credit
Slooh
After the Gold Rush
*
♫
♫
(3 mins)
Dateline Respect:
One Love
A Primitive Camping Health Retreat
One Earth
~We The People promise~
Learn from our Mistakes.
Create Peace and Happiness.
Interact with No Harm

.
Teach through Kind Action.
Experience Wilderness Quiet.
Share Our Bliss, Dance and Song.
Save Our Wild Earth,
Her Animals, Land,
Plants, Water and Air.
And further,
~We The People promise~
"We of the Green Artisan Communities,
join in spirit and in our street presence
with Bernie Sanders, non-corporate
Democratic members of Congress,
trade unions, senior groups, health
care activists and all those who
believe in a Green Earth economy
with social justice."
"To all corporate fascists, to the
corporate Republicans, to the
corporate Democrats and any
and all other
1% privatizers,
Loudly, Clearly and Honorably:
We The People, will honorably,
never let you throw nearly 30
million of us off of health
insurance (no matter how lousy),
make massive cuts to Medicaid
and defund Planned Parenthood.
We The People demand
N
I
M
A
!
(HR676)
It's all about Green Art & Music,
Mom Earth, People over profit
and getting along.
N
I
M
A
!
(HR676)
N
ational
I
mproved
M
edicare for
A
ll
"Is the Healing of the Nation!" - a Jahmin' Notion!"
Headline Archives:
1
1A
2
3
4
Archived Data Base Additions

Added November 1 ..... through October 31
Note: Archived web sites may have out-dated or broken links
2003-2005
2006
2007
2008
2009
2011
2012
2013
2014
2015
2016
2017
2018
B

l

a

c

k

H

i

s

t

o

r

y

ROCKS!
Jah Planet
*
♫
♫
(227 mins)
Tony Moses, Spliff Skankin'
& Buds
Back to the Top
PP's Journals:
1
2
3
4