Aloha 'Ohana
January 31, 2019
Very Dangerous and Life-Threatening
Arctic Blast
~ National Weather Service
One of the coldest arctic air mass intrusions in recent memory is surging south into the Upper Midwest before spreading across much of the eastern two-thirds of the country. Through late week, expect frigid temperatures, bitterly cold and life-threatening wind chills, likely leading to widespread record lows and low maximum temperatures from the Upper Midwest to the Great Lakes and Ohio Valley.
This lecture will be posted to Vimeo? If so,
Here
Eighth Generation Launches New
"
Little Wool Blankets"
for the
Little Ones or Those with
a
Playful Spirit
~ Native News Online
January 30, 2019
TOMORROW!
#ClimateStrike!
~
January 29, 2019
Vacherie Poor People's Hearing
**
~ Vimeo -
Audio
*(75 mins)


Was LIVE Jan. 29, 2019 at West Bank Reception Hall, Vacherie, Louisiana
Very Dangerous and Life-Threatening Arctic Air
Mass Expected This Week
~ National Weather Service
Back to back cold fronts will slice through the eastern two-thirds of the country to deliver one of the coldest arctic air intrusions in recent memory, especially from the Upper Midwest to the Great Lakes and Ohio Valley. From Tuesday through Thursday, expect frigid temperatures and bitterly cold wind chills, likely leading to widespread record lows and low maximum temperatures. Be weather smart!
ROCKED!
New Orleans Poor People's Hearing
**
~ Vimeo -
Audio
*(132 mins)


Was LIVE Jan. 28, 2019 at First Presbyterian Church, New Orleans, Louisiana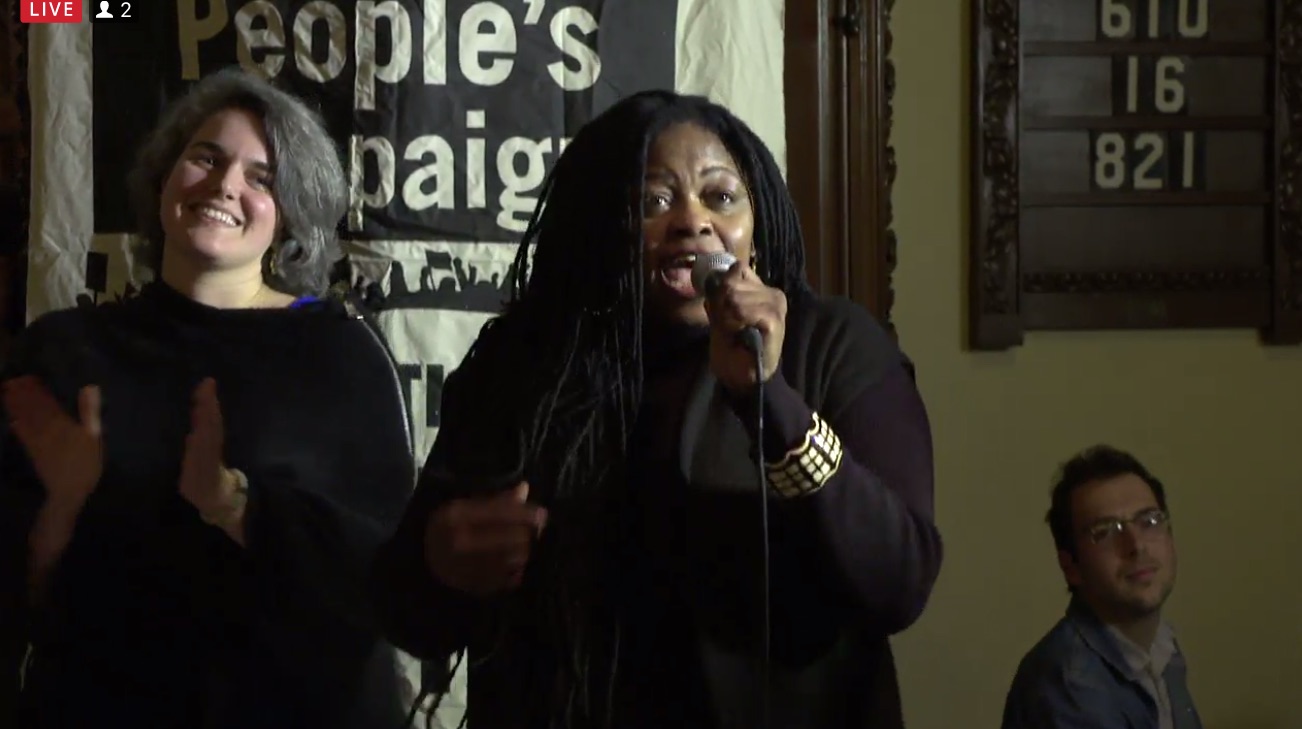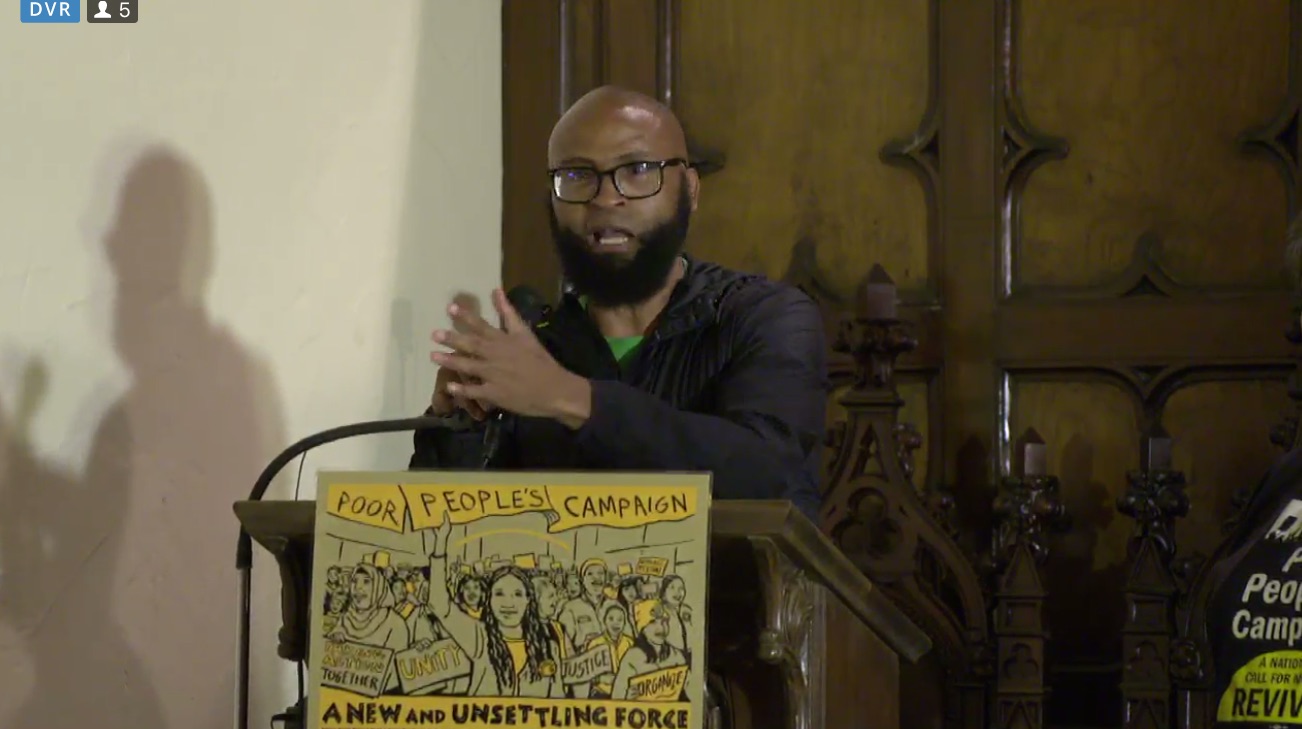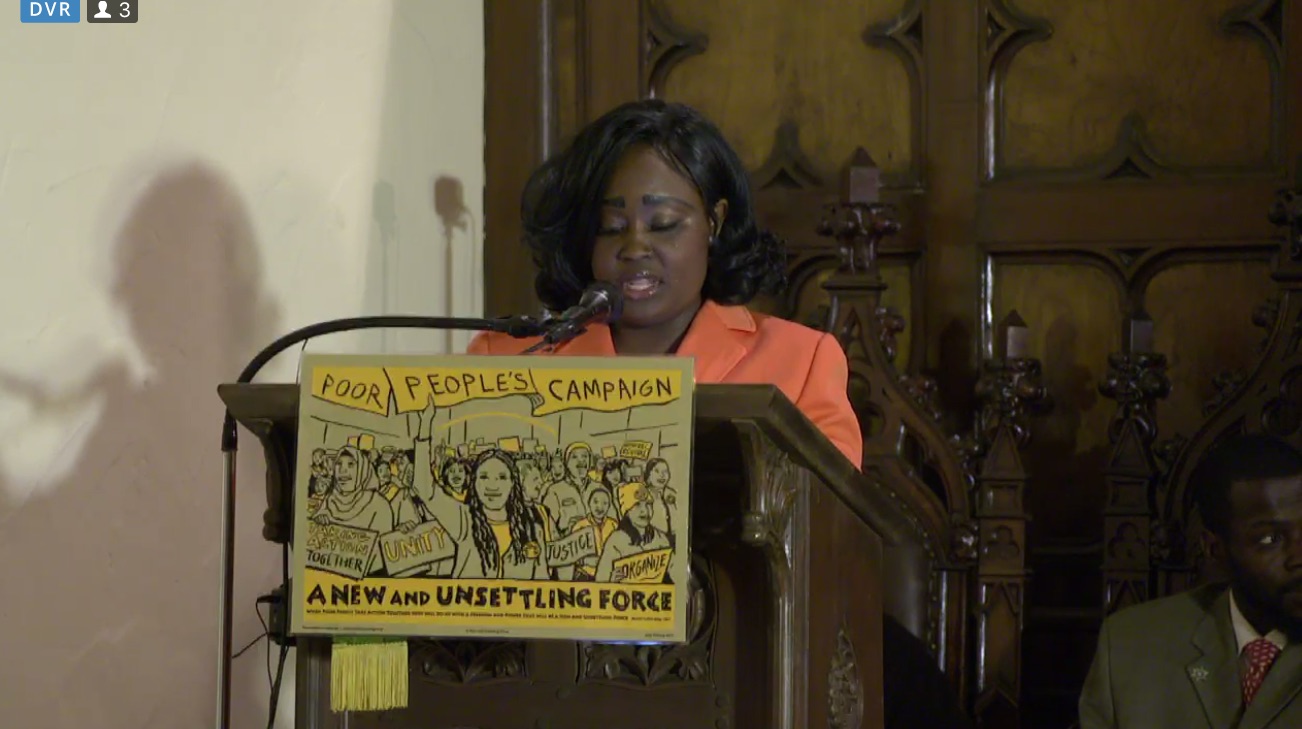 January 28, 2019
Venezuela: What Activists Need To
Know
About The US-Led Coup
~ Popular Resistance
Tens of Thousands in Europe Protest
Against Climate Change
~ teleSUR
Dangerous Travel Conditions in the Northern
Plains into the Great Lakes; Dangerous Arctic
Air Mass Expected This Week
~ National Weather Service
~
January 27, 2019
Dangerous Cold Developing
this
Week
in the North Central U.S.
~ National Weather Service
Mark Charles Breaks Down Doctrine
of Discovery on TEDX Talk
~ Native News Online
Banksy 'Anti-Fundamentalist' Mural
Stolen in Paris
~ teleSUR
Australia: Indigenous Peoples March
Against 'Invasion Day'
~ teleSUR
The Illegal CIA Operation That
Brought
Us 9/11
~ Bob Scheer's Truthdig ~
Audio
*
(37 mins)
~
January 26, 2019
Potentially Record Setting Arctic Airmass Poised
To Plunge Through The Central And Eastern U.S.
Late This Weekend
~ National Weather Sevice
A conversation at BennettCollege
**



11 am PT

with Rev. Dr.Barber and Sharrelle Barber
~
January 25, 2019
#ClimateStrike Friday
Greta Thunberg at Davos
Our house is on fire. I am here to say, our house is on fire.
According to the IPCC (Intergovernmental Panel on Climate Change), we are less than 12 years away from not being able to undo our mistakes. In that time, unprecedented changes in all aspects of society need to have taken place, including a reduction of our CO2 emissions by at least 50%.
And please note that those numbers do not include the aspect of equity, which is absolutely necessary to make the Paris agreement work on a global scale. Nor does it include tipping points or feedback loops like the extremely powerful methane gas released from the thawing Arctic permafrost.
At places like Davos, people like to tell success stories. But their financial success has come with an unthinkable price tag. And on climate change, we have to acknowledge we have failed. All political movements in their present form have done so, and the media has failed to create broad public awareness.
But Homo sapiens have not yet failed.
Yes, we are failing, but there is still time to turn everything around. We can still fix this. We still have everything in our own hands. But unless we recognise the overall failures of our current systems, we most probably don't stand a chance.
We are facing a disaster of unspoken sufferings for enormous amounts of people. And now is not the time for speaking politely or focusing on what we can or cannot say. Now is the time to speak clearly.
Solving the climate crisis is the greatest and most complex challenge that Homo sapiens have ever faced. The main solution, however, is so simple that even a small child can understand it. We have to stop our emissions of greenhouse gases.
Either we do that or we don't.
You say nothing in life is black or white. But that is a lie. A very dangerous lie. Either we prevent 1.5C of warming or we don't. Either we avoid setting off that irreversible chain reaction beyond human control or we don't.
Either we choose to go on as a civilisation or we don't. That is as black or white as it gets. There are no grey areas when it comes to survival.
We all have a choice. We can create transformational action that will safeguard the living conditions for future generations. Or we can continue with our business as usual and fail.
That is up to you and me.
Some say we should not engage in activism. Instead we should leave everything to our politicians and just vote for a change instead. But what do we do when there is no political will? What do we do when the politics needed are nowhere in sight?
Here in Davos – just like everywhere else – everyone is talking about money. It seems money and growth are our only main concerns.
And since the climate crisis has never once been treated as a crisis, people are simply not aware of the full consequences on our everyday life. People are not aware that there is such a thing as a carbon budget, and just how incredibly small that remaining carbon budget is. That needs to change today.
No other current challenge can match the importance of establishing a wide, public awareness and understanding of our rapidly disappearing carbon budget, that should and must become our new global currency and the very heart of our future and present economics.
We are at a time in history where everyone with any insight of the climate crisis that threatens our civilisation – and the entire biosphere – must speak out in clear language, no matter how uncomfortable and unprofitable that may be.
We must change almost everything in our current societies. The bigger your carbon footprint, the bigger your moral duty. The bigger your platform, the bigger your responsibility.
Adults keep saying: "We owe it to the young people to give them hope." But I don't want your hope. I don't want you to be hopeful. I want you to panic. I want you to feel the fear I feel every day. And then I want you to act.
I want you to act as you would in a crisis. I want you to act as if our house is on fire. Because it is.
~
January 24, 2019
Rev. Barber modeling prayer in action!
True prayer is meant to liberate**
~ utube
WAS LIVE Jan 21, 2019 AT Milford Chapel at Park Road Baptist Church in Charlotte, North Carolina,
TOMORROW!
#ClimateStrike Friday
Act Out! [193] Canada's Reconciliation
Fail, LA Teacher's Strike Big Picture
& The Commodified Self
**
~ Occupy dot com
~
January 23, 2019
Leonard Peltier on the Elder Singing
AIM Song at Lincoln Memorial;
Breaks Down Song's Origin
~ Native News Onine
~
January 22, 2019
January 21, 2019
TODAY!
MLK Birthday and National Holiday
Reverend Doctor Martin Luther King, Jr.
Be Jahmin'
!
Earthstrong
~
January 15, 1929
- April 4, 1968
~
I Have a Dream
*

(16 mins)
Martin Luther King, Jr. Knew That Preaching Was
More Than Words - A MLK Day Message From
Rev. Dr. William J. Barber, II
**
~ Vimeo -
Audio
*(51 mins)


WAS LIVE AT Tennessee State University, Nashville, Tennessee
~
January 20, 2019
Super Blood Wolf
Moon
Eclispe
Tonight!
~ The Sun UK
The full eclipse begins at approximately 7:41 pm PT
and ends at 8:43 pm PT, with the maximum eclipse
at 8:12 pm PT.
U.S. Winter Advisory
Short Range Forecast Discussion
NWS Weather Prediction Center College Park MD
301 AM EST Sun Jan 20 2019

Valid 12Z Sun Jan 20 2019 - 12Z Tue Jan 22 2019

...Major winter storm moving across much of the interior northeastern U.S.
today followed by frigid temperatures...

...Heavy rain could result in flash flooding across parts of northern
California today...

...Developing low pressure system over the Rockies on Monday will become
the next winter storm for the northern Plains on Tuesday...

A major winter storm is currently progressing from the Ohio Valley into
the northeastern U.S. The center of the low pressure system responsible
for this winter storm will move rapidly across the northern Mid-Atlantic
into southern New England today before exiting into the Gulf of Maine this
evening. The storm will produce a swath of heavy snow from parts of the
Ohio Valley northeastward into the Northeast with more than two feet of
snow expected for northern Maine. A narrow zone of sleet and freezing
rain is also expected to slide across southern and central New England as
well as coastal Maine today into tonight before the precipitation tapers
off early on Monday. Showers and thunderstorms will move off the
Mid-Atlantic and Southeast U.S. by midday with the passage of a strong
cold front. The coldest air this season will then usher into the eastern
U.S. tonight under blustery northwesterly winds with frigid temperatures
expected to spread from the upper Midwest this morning into much of the
Northeast Monday and Tuesday. Heavy lake effect snow will develop over
parts of the upper Peninsula of Michigan through tonight, spreading
downwind into the rest of the Great Lakes through Monday.

Meanwhile, a deep upper-level trough over the eastern Pacific will move
onshore into the western U.S. during the next couple of days. A broad
stream of moisture moving into northern California today will produce
heavy rain that could result in flash flooding in some areas. The
moisture will then penetrate further inland, leading to widespread higher
elevation snow on Monday from the Sierra Nevada northeastward across much
of the Great Basin and into the Intermountain region followed by the
northern Rockies. A low pressure system will gradually take shape over
the central Rockies on Monday and exit into the central Plains Monday
night. This low is expected to develop into the next winter storm for the
northern Plains with snow expanding across the region early on Tuesday.


Kong
January 19, 2019
Women's March
9:15 am PT

Washington, D.C.!
Watch LIVE TODAY!
**
~
C-SPAN
D.C. Weather Forecast
U.S. Winter Advisory
Valid 12Z Sat Jan 19 2019 - 12Z Mon Jan 21 2019
...Major winter storm expected to move rapidly across the Midwest into the
Northeast this weekend...
...Severe weather and flash flooding are possible in the Southeast...
...Heavy rain likely for the Pacific Northwest into California this
weekend, with heavy snow in higher elevations of the Northwest...
A significant low pressure system is taking shape over the central Plains
this Saturday morning. Combining with a surge of arctic air from Canada,
this storm is expected to spread heavy wintry precipitation from the Ohio
Valley northeastward through New England for the rest of the weekend. The
storm is forecast to move at a rapid pace across the eastern half of the
country. Nevertheless, the abundance of moisture and the vigorous
dynamics of the storm will bring more than a foot of snow from across
northern Pennsylvania and much of upstate New York into much of interior
New England. The forecast storm track has been trending farther north
over the past few days. Locations along I-95 over the Mid-Atlantic are
now expected to see mostly rain through the event while mixed
precipitation is expected farther north across southern New England. The
central Appalachians can expect to see up to a quarter of an inches of ice
while lesser amounts are expected farther west across the Ohio Valley. As
the low pressure system gets more intense early on Sunday, winds across
new England will become strong and gusty with heavy snow during the height
of the storm. Meanwhile, rain could become heavy across the Mid-Atlantic
spreading towards southern New England Sunday morning with mild
temperatures before arctic air rushes in behind a strong cold front.
Blustery northwesterly winds will usher in the coldest air so far this
season into much of the Eastern Seaboard with readings dipping to near
zero over interior New England, lower teens over the interior Mid-Atlantic!
Farther south, the strong dynamics ahead of the strong cold front will
bring strong to severe thunderstorms today across the Deep South from the
lower Mississippi eastward into the Southeast.
In the West, abundant moisture and dynamics associated a strong low
pressure system is impacting the Pacific Northwest with moderate to heavy
rain and inland mountain snow. By Sunday, moisture from the next Pacific
system will impact areas farther south from Oregon down into northern
California, with snow penetrating further inland across the higher
elevations of the northern Rockies. By early on Monday, a low pressure
system is forecast to take shape across the Great Basin where snow should
become more widespread into the northern and central Rockies.
Kong
~
January 18, 2019
Today was
"Leave it in the Ground"
Stop Carbon Polution Friday
#CLIMATE STRIKE
!
~
January 17, 2019
Valid 12Z Thu Jan 17 2019 - 12Z Sat Jan 19 2019
...Major winter storm continues across the western U.S. and then reaches
the Plains by Friday...
A severe winter storm has been hammering California Wednesday night, and
very heavy snow is expected to continue for the Sierra Nevada and also the
mountains of northern California. Blizzard warnings are in effect through
Thursday morning for the highest elevations, with snowfall amounts in
excess of three feet expected! In addition to the heavy snow, heavy rain
will also fall across the lower elevations, with most of it happening
through Thursday evening. A moderate risk of rainfall has been issued for
a small area in southern California, particularly where the burn scars
exist in the Los Angeles region. Precipitation will begin to wind down by
Thursday night and into Friday morning as the frontal system progresses
farther inland across the Intermountain West.
The upper level trough responsible for the ongoing storm over the western
U.S. will generate a new surface low over the western High Plains by
Friday morning and this will be the next big feature to monitor going into
the upcoming weekend. Freezing rain, heavy snow, and heavy rain are
expected in association with the storm system through the central and
eastern U.S. over the next few days. Some thunderstorms will also be
possibe across the Gulf Coast region. Heavy snow will begin by Friday
evening over the central plains and then progress eastward by the weekend.
Consult the WPC winter weather products and discussion for more
information on this system. In the wake of the storm, an arctic surface
high will plunge southward from Canada and result in frigid temperatures
across the Plains and the Upper Midwest, with temperature departures on
the order of 15 to 25 degrees below normal!
Hamrick/Reinhart
~
January 16, 2019
~
Cheyenne River Sioux Chairman: "When Are You
Going to Come to Your Senses Regarding
This President?"
~ Native News Online
~
January 15, 2019
Act Out! [191] - The Violence of Bill Blocks
& Shutdowns + Whimsical Resistance
at the Border
~ Occupy.com with Eleanor Goldfield
Here's what climate refugees need to make it through a disaster. How would you fare? — Next up, how the government shutdown targets survivors of domestic and sexual violence – plus the age-old story of colonial oppression gets a reboot via an outgoing Representative's bill block. Finally, Elizabeth Vega joins us to talk about the Tornillo occupation – and how to address the rise of imprisoned migrant children and families.
~
January 14, 2019
~ twitter BBC ~
A young Kenyan student is told to choose between
wearing
dreadlocks
or going to school. Some people claim it is a
violation of her rights as a Rastafarian; others claim the
school is right to expect pupils to wear standard
uniforms. Where do you stand in the debate?
~
January 13, 2019
Sunday
~
January 12, 2019
Rev. Barber Lays to Rest
His
Baby
Brother Chucky
~ twitter
Chucky with his baby grandaughter
Here's the Service.:
https://livestream.com/accounts/5188266/events/8522982/videos/185726170 …
Union Baptist Church, Griffen, Georgia. January 12, 2019
~
January 11, 2019
Today was
#ClimateStrike
Friday!
~
January 10, 2019
Big Navajo Energy Receives Funding
to Provide Solar Energy
to Navajo Families
~ Native News Online
~
January 9, 2019
Heart of Gold
~ Native News Online
WINNIPEG, Manitoba — When 16-year-old Adrian Sutherland in the isolated Cree community of Attawapiskat borrowed a harmonica from an Elder, he fashioned a homemade harness using a coat-hanger, two sticks and elastic bands, and set out to learn Neil Young's Heart of Gold. He had no way of knowing back then, that 25 years later, his own musical journey would come full circle with the release of a music video that not only pays homage to the song, but also the place where he learned to play it ......

https://www.youtube.com/watch?v=HMTzfSWNBhc&feature=youtu.be

...... Heart of Gold is written by Neil Young, with lyrics translated into Mushkegowuk Cree by Sutherland, and recorded with permission from Wixen Music Publishing, Inc. It was produced by Midnight Shine and John-Angus MacDonald (The Trews) at Jukasa Studios in Ohsweken, Ontario, with engineers Jill Zimmermann and Darren Magierowski, and mastered in Toronto by João Carvalho.

"My Johnny Cash mural in Sacramento has been nominated
for Best Music Inspired Mural of 2018 for
.


Visit:

to vote for your favorite mural!"

~

Shepard Fairey
Rep. Alexandria Ocasio-Cortez Trashes I.C.E.
and the Lies of Our Oval Office occupier
~
January 8, 2019
The moment RCMP came over the gates
and started
making
arrests to enforce the
Coastal GasLink injunction
~ twitter
~
January 7, 2019
Tennessee Poor People's Hearing ~ fb
P1
**
-
P2
**
-
Audio
*(127 mins)
WAS LIVE AT American Baptist College, Nashville, Tennessee
8 Photos That
Capture 2018's
Global Resistance
~ teleSUR
~
January 6, 2019
French Yellow Vests to Macron: 'It's a Revolution'
~ teleSUR
~
January 5, 2019
'Call Me a Radical': Ocasio-Cortez Suggests
70% Tax Rate for Ultra Rich to Help Pay
for Green New Deal
**
~ 60 minutes
Act VIII: Yellow Vests Take Over
Streets
Across France
~ teleSUR
~
January 4, 2019
Babylon
FRIDAY
~
January 3, 2019
Winter Storm Fisher: Freezing Rain
Causes 21-Car Pileup in Tulsa, Coats
Desert with Snow
~ Weather Channel
Snow blanketed Saguaro National Park and the Grand Canyon
January 2, 2019
Wintry Mess to Spread From
Southern
Rockies Into Southern
Plains Through Thursday
~ Weather Underground
~
N
e
w
Y
e
a
r
'
s
D

a

y
201

8
~
N
e
w
Y
e
a
r
'
s
Ev

e
201

8
National Watch Night Service: Building a Poor
People's Campaign in 2019
**
~ Vimeo -
Audio
*(136 mins)


WAS LIVE AT PULLEN MEMORIAL BAPTIST CHURCH, RALEIGH, NORTH CAROLINA
~
December 30, 2018
On , join us for our National Watch Night Service: Building a in 2019 in Raleigh, NC! We'll hear from , and leaders of who understand why we must build a movement in 2019. More info:

The watch night service in 1862 was celebrated by enslaved and free African Americans, abolitionists, and others awaiting news that the Emancipation Proclamation would become law to free Blacks living in the South. The national Watch Night Service in 2018 will bring together people of conscience to recommit ourselves to the fight against systemic racism, poverty, the war economy/militarism, ecological devastation and our nation's distorted moral narrative in 2019.

We will hear from Rev. Dr. William J. Barber, II and Rev. Dr. Liz Theoharis as well as North Carolinians who understand why we must build a movement to end systemic racism, poverty, the war economy/militarism, ecological devastation and our nation's distorted moral narrative.

All are welcome!



To Be Blessed and Highly Favored...For What?!
A Sermon
by Rev. Dr. William J. Barber, II
**
~ Vimeo -
Audio
*(124 mins)
WAS LIVE AT GREENLEAF CHRISTIAN CHURCH, GOLDSBORO, NORTH CAROLINA
The 'Highest Danger' of the Cold War
Isn't Behind Us
-
Audio
*

(30 mins) ~ Truthdig with Bob Scheer
~
December 29, 2018
New System to Bring Snow to the
Plains
and More Rain to the South
~ Weather Channel
~
December 28, 2018
FOUR MILLION under winter weather alerts as
Storm Eboni
blows through the country with near-blizzard conditions
as
America returns to the roads after Christmas
~ The Daily Mail, UK
~
December 27, 2018
A strong storm system will emerge into the central states late
this week.The heaviest snow is likeliest from the northern
Plains to the Upper Midwest. Gusty winds could create
blizzard conditions for some
~ Weather Channel
~
December 26, 2018
Winter Storm Eboni Expected to
Bring Heavy Snow and Blizzard
Conditions From Northern
Plains
to Great Lakes
~ Weather Channel
~
C
h
r
i
s
t
m
a
s
~
December 23, 2018
Christmas Grace - God Comes to
the Ghetto...
A Christmas Service with
Rev. Dr. William Barber
**
~ Vimeo -
Audio
*(158 mins)
WAS LIVE AT GREENLEAF CHRISTIAN CHURCH, GOLDSBORO, NORTH CAROLINA
12th Annual No Room at the Inn
**
~ Vimeo
Audio
*

(60 mins)
The NC Poor People's Campaign, North Carolina NAACP,
El Pueblo, ADELANTE, NCAAT, and N.C.Student Action
with Farmworkers participate in the 12th Annual "No Room
at the Inn": news conference demanding equal access to public
education in North Carolina.
WAS LIVE IN, RALEIGH, NORTH CAROLINA
Another Christmas on
Death Row
Audio
*

(52 mins)
~ Truthdig with Bob Scheer
~
December 22, 2018
France: Yellow Vests Deploy New
Tactics to Boost Protests
~ TeleSUR
~
December 21, 2018
~
December 20, 2018
Winter Solstice
WE THE POOR
AND OUR CHILDREN
Demand!
A
Green
NEW DEAL!
~
December 19, 2018
Fun Fact: Our campaign has the highest rate
small-donor funding of ANY House member in
Congress! Being people-funded frees me to support
policies that put people FIRST, and speak openly
about closing lobbyist loopholes ~ Rep. Ocasio-Cortez on twitter
~
December 17, 2018
Popocatepetl Volcano Rains Ash Over
Mexico After Two Eruptions ~ teleSUR
Rev. Dr. William J. Barber, II Holds Press Conference
on the State of Voting Rights in North Carolina
**
-
Audio
*

(28 mins)
~ Vimeo
~
December 16, 2018
Amazing Grace Always
Has an Answer
**~ Vimeo
Audio
*

(85 mins)
Was Live at Greenleaf Christian Church

|

A Sermon by Rev. Dr. William J. Barber, II
~
Beto O'Rourke Calls for "Public Pressure"
on Trump to Close Child Migrant Camp
~ Mother Jones
December 15, 2018
I Witnessed the Horror of Border
Militarization, and Vow to Fight It
~Truthout
Work Requirements for Medicaid Don't Work
~ The Medium
Rev. Dr. William J. Barber, II - Dec 11, 2018
~
Extinction Rebellion: UK Protesters
Are Supergluing Themselves to
Buildings
to Fight Climate Crisis
~ Democracy Now!
December 13, 2018
Violence Escalates After Israeli
Forces
Murder 3 Palestinians
in the
Occupied West Bank
~ TeleSUR
US Siding With Anti-Democratic
Forces in Venezuela
~ TeleSUR
December 12, 2018
Life expectancy drops for Britain's poor for
first time since Second World War
~ The Mirror UK
~
Climate leaders don't just talk.
They act.
Join us!!
**
Global climate strike 14 December.
Spread the word!!
#FridaysForFuture
#ClimateStrike
#ClimateChalleng
#ClimateLeader
#cop24
#schoolstrike4climate
December 11, 2018
Moral witnesses taken by border patrol!
And We are not afraid!
We will fight for liberation cause We know
why We were made!
Today, the Poor People's Campaign: A National Call for Moral Revival, the Kairos Center and Repairers of the Breach answer the call from the California Poor People's Campaign and the American Friends Service Committee to join faith leaders at the U.S.-Mexico border. Together, we demand a clear and just immigration system that prioritizes family reunification and the demilitarization of our communities on the border and the interior.

Watch the livestream of the interfaith service here

**

(fb)





The startling heartlessness with which our immigration system treats migrants is a rejection of human dignity. As we watch these families walking everyday closer, we see the same faces as those in our domestic refugee crisis from homeless encampments in Chico to the wildfires throughout Northern California. The haze of tear gas choking migrant children goes hand in hand with the armored cars deployed in Ferguson, Missouri.





We have a moral obligation to uphold our nation's promise to welcome the tired, the poor, the huddled masses yearning to breathe free. We cannot succumb to hateful rhetoric and conspiracy theories. Now, more than ever, we must stand for all those with whom we share a common suffering and hope.



We're here today at the San Diego border to demand the demilitarization of our border communities and an immigration system that recognizes the shared humanity of migrants seeking safety and refuge.

But we can't do this without you: Share our petition now to support the movement, wherever you are, and demand Congress take action.
Somebody has been hurting our people and it's gone on far too long. And we won't be silent anymore.
Forward together, not one step back,
The Poor People's Campaign: A National Call for Moral Revival
~
A Fusion Films Tribute To Rosanell Eaton
**

(Vimeo)
Rev. Dr. William J. Barber, II's statement on the passing of Rosa Nell Eaton
Ms. Rosa Nell Eaton was the 97-year-old Matriarch in our four-year successful court fight against voter suppression, from 2013 to 2016. While alive she stayed focused on the prize of justice for all.
She once told me, "They think I'm gonna die before this case is over, but I'm not gonna die. I'm fed up and fired up!"
In her 90s Mother Eaton was arrested and taken to jail. She marched in the streets and testified in the courts, and she even told Gen Eric Holder to tell his lawyers not to play with our case but to fight back.
I think it's ironic that near the same week Mother goes home fro her eternal reward, Thom Farr, who led the case that threatened to take her voting rights, is denied entry onto the Federal Court.
She reminded us always that the only reason for the NC NAACP to exist is to
FIGHT INJUSTICE, INEQUALITY AND ENTRENCHED RACISM.
Green New Deal
Protests in D.C.
ROCKED!
Sunrise is a movement to stop climate change and create millions of good [green] jobs in the process.


It's working. Our generation is turning the tide of history. Let me explain.



A month ago, no one was talking about the Green New Deal. Nancy Pelosi was preparing to resurrect a failed climate committee from a decade ago. We marched into her office and joined with Rep.-elect Ocasio-Cortez to demand a Select Committee for a Green New Deal. In only three weeks, 22 Congressional Democrats signed on.





Then, just this morning, 1,000 of us went back to offices of the Democratic leadership. 143 were arrested. The New York Times, NBC, CBS, the Washington Post, the AP, and dozens of other outlets covered our challenge to Democratic leaders.





And we saw our pressure working. One of the most powerful Democrats in the House, Rep. Jim McGovern, stepped out of his office to declare his commitment to forming the Select Committee for the Green New Deal. As news of our protest spread, four more Representatives - Barbara Lee, Peter Welch, and Eleanor Holmes Norton, and Steve Cohen - also committed to supporting the Select Committee.





These are huge wins. But nothing is certain until the rest of Democratic leadership - especially Nancy Pelosi - approves the Select Committee.





We're going to mobilize every resource and every volunteer we can to get this done before Congress breaks for winter recess this Thursday. We've got 3 more days to win this and guarantee the Green New Deal makes it onto the 2019 Congressional agenda.



In the next three days, Democrats will finalize their 2019 agenda and leave D.C for the holidays. What they do between now and then will determine whether we get a Select Committee for a Green New Deal with mandate to draft the most ambitious climate legislation ever.

Today's action - and the new allies we've won in the Democratic caucus - have brought us closer to victory than ever before. But too many people in the Democratic establishment are still too comfortable delaying action, accepting money from fossil fuel executives, and condemning our generation to catastrophe.

But we have a growing movement of young people from across the country, and that could make all the difference. We need to train new leaders, expand our phonebanking and digital tools, and ramp up our lobbying efforts as fast as possible.



It gives me so much to see our leaders and our country discuss a plan that actually matches the scale and urgency of the crisis. It's hard to believe how quickly our campaign for a Green New Deal got into the national spotlight. And if the headlines from today tell us anything, the Green New Deal is going to be a big priority for Democrats in the upcoming Presidential primary.





We're going to make sure this plan develops into the legislation we need. Thank you for everything you do in this movement.





Victoria Fernandez



~
Poor People's Campaign:
A National Call for Moral Revival March
on the
U.S. -
Mexico Border
ROCKED
!
~
December 10, 2018
Poor People Marched on the
U.S. - Mexico Border!
Forward Together!
Not One Step Back!
More than 100 faith leaders from all over the country co-chair
of The Poor People's Campaign: A National Call for Moral
Revival, , will take part in a nonviolent direct action
at the US-Mexico border. Join us in a solidarity event near you!
~
December 9, 2018
Was live

with

Rev. Dr. Liz Theoharis and faith leaders
around the country for an interfaith service to gather in
community, worship and sing together in support of the
moral direct action on Dec. 10th and to launch
American
Friends Service Committee's week of action
for migrant justice
**
-
Audio
*

(122 mins) (fb)
Quiet Sunday
in Goldsboro, NC
If your church services are canceled
b/c
of snow this morning
~ (t)
~
December 8, 2018
Fossil Fuel Divestment Protest at Yale
**
(55 mins)
(fb)
54 students & community members occupy the Yale Investments Office until @Yale cancels its investment in Puerto Rican debt and divests from fossil fuels. #YaleIsComplicit in climate injustice. We demand real action. #CancelTheDebt #DivestYale https://bit.ly/2SCrbAN
~
Heavy rains in Tijuana have affected
thousands of
Central American migrants who left their countries
escaping violence and poverty
~ TeleSUR
~
Wall Street's Corruption Runs Deeper Than
You Can Fathom
-
Audio
*

(30 mins) ~ Truthdig with Bob Scheer
~
Police and 'Yellow Vest' Protesters Clash in France
~ TeleSUR -
PICS
Self-organized Yellow Vest Movement Threatens
Macron Regime in France
~ The Indypendent
Ignored by the president, distorted by the media,
snubbed by the left, courted
by the right, the
self-organized mass movement known as the
Yellow Vests
is seriously challenging the political
and economic order in France.
Ingredients to the current uprising underway in France:



An autocratic president without a party or a mandate.
A desperate lower-class population angry over growing economic inequality in a rich country and government indifference to their plight calling for Macron to resign.
A class of organized civil servants and unionized workers still licking their wounds and paying their bills after failing to block the president's counter-reforms last spring.
Traditional parties — left (socialists, etc.) and right (Gaullists etc.) — that have alternated in power since the end of World War II diminished and eclipsed.
The parties of the far left (Jean-Luc Mélenchon supporters, various Trotskyists, etc.) and the far Right (the former-National Front) are too preoccupied with internal fights to play any significant role.
Powerful mass media dominated by the interests of big business but viewed with suspicion by more and more of the population.
A brand-new "leaderless" mass movement connected by social media, "finding its way by walking," more or less consciously embedded in a long history of French rebellions and struggle, discovering its natural leaders ("good thinkers, good talkers" like old Guillaume Carle), putting forth its own ideas for the reorganization of society.


2018 Yellow Vest grievance list:




No one left homeless.


End the austerity policies.
Cancel the interest on illegitimate debt.
Don't tax the poor to pay it back, find the 85 billion Euros of fiscal fraud uncollected.


Create a true integration policy, with French language, history and civics courses for immigrants.




Minimum salary €1500 per month


Privilege city and village centers.
Stop building huge shopping centers.


More progressive income tax rates.




Big companies like McDonald's, Google, Amazon and Carrefour should pay big taxes and little artisans low taxes.





December 7, 2018
We all need healthcare, and less and less of us can afford it.
On 12/7 join
,
and other
members for a pivotal event on
healthcare at:
Who Profits When We Get Sick?
Learn more and RSVP:
December 5, 2018
Poor People March on Washington
- postponed
The Poor People's Campaign: A National Call for Moral Revival is postponing our December 5, 2018, press conference in Washington D.C.

Instead, we will deliver our demands around voting rights and our Moral Agenda to the incoming Congress early in 2019. We will bring the message Forward together,

Reverend William J. Barber II and Reverend Liz Theoharis
National Co-Chairs, Poor People's Campaign: A National Call for Moral Revival

December 5, 2018 -
Aired Nov 30, 2018
A discussion on the global climate crisis,
Green New Deal,
and a path to 100% Renewable energy
**
(70 mins) ~ periscope
December 4, 201
8
'This Is a Coup': Protests Engulf Wisconsin Capitol
as Outgoing Scott Walker and GOP Move to
Cripple Democratic Power
~ Commom Dreams
On site Video Stream
**
(fb)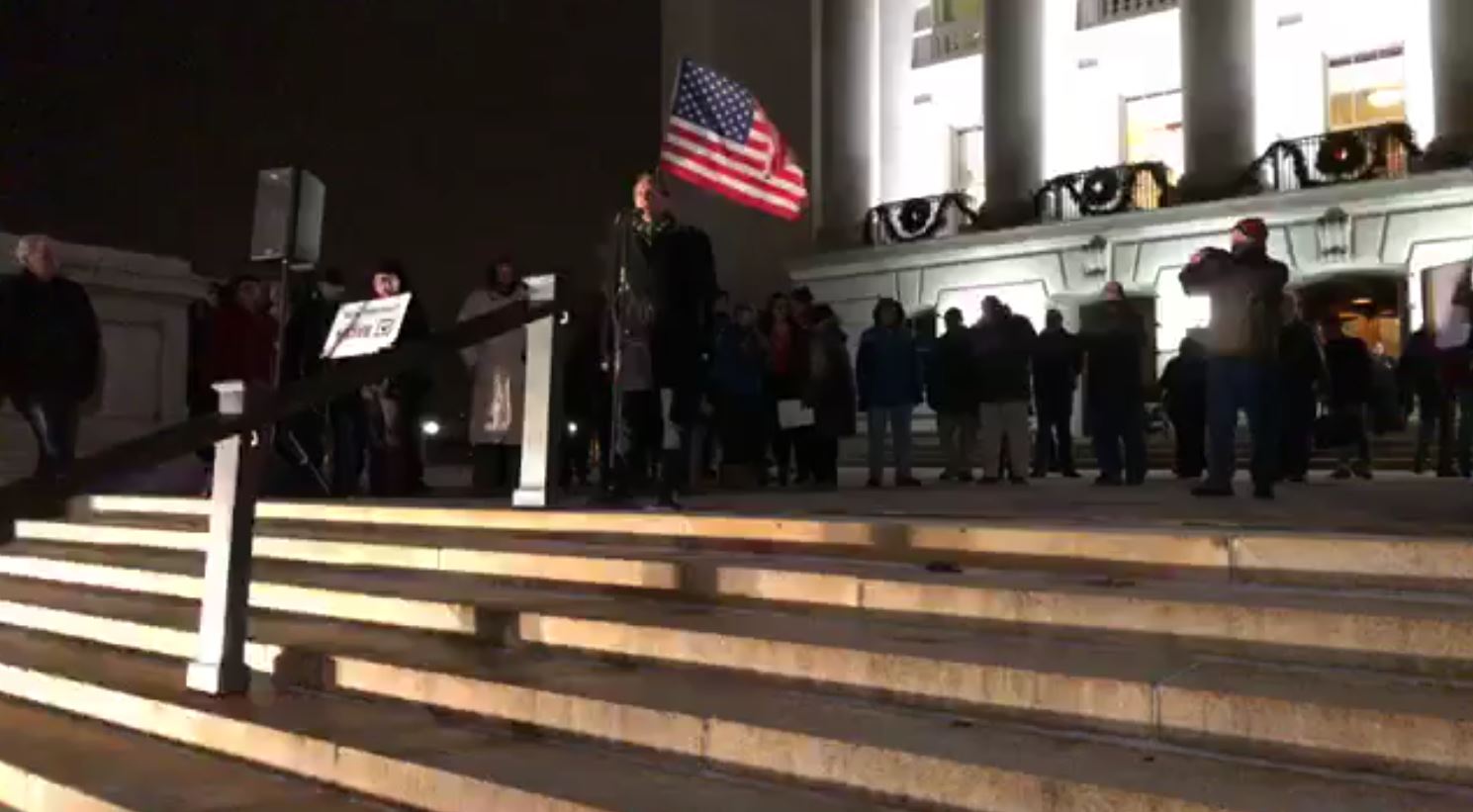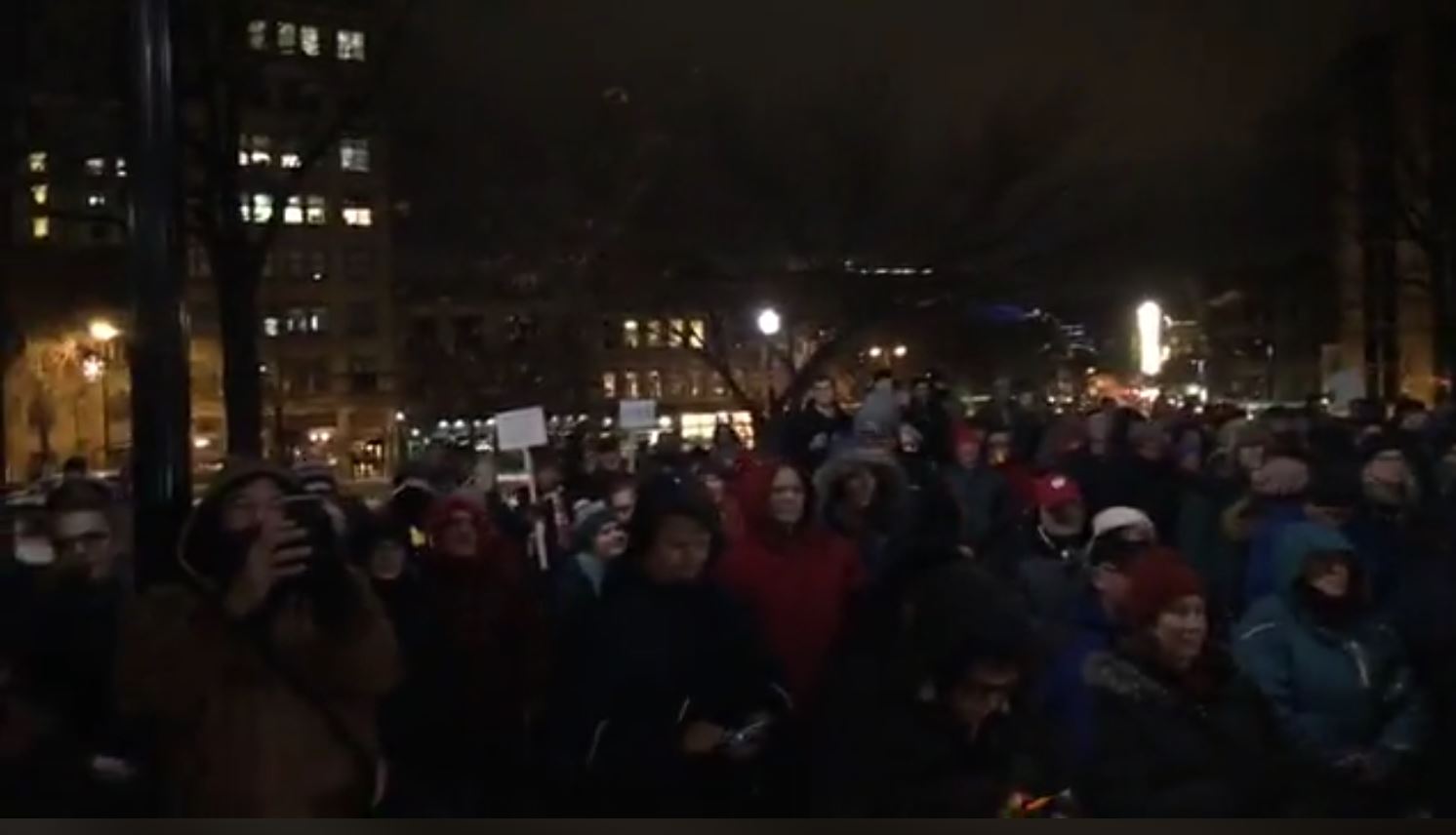 Was Live Dec 3, 2018 -
H
ere
**
(fb )
-
Audio
*
(103 mins)

The Intercept is partnering with Sen. Bernie Sanders,
Alexandria Ocasio-Cortez, and others for a live town hall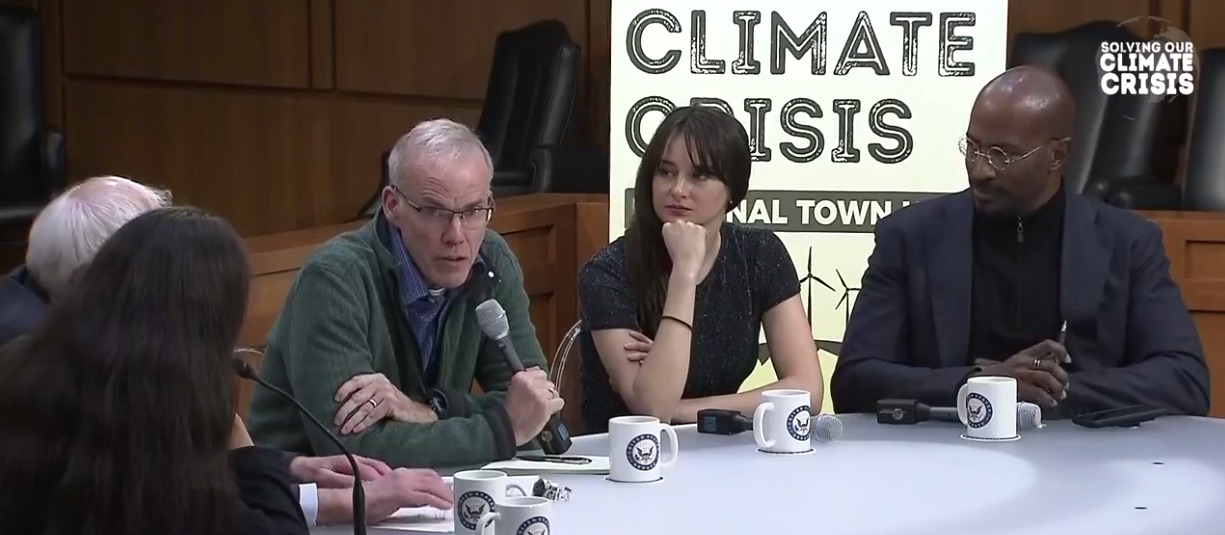 December 2, 2018
The Honorable Nina Turner
Was live streamed at
Greenleaf Christian Church
in Goldsboro, NC
NO SOUND for 30 or so mins then Nothing!
~
December 1, 2018
AMLO's Swearing-In: Will Mexico
Overcome Neoliberalism?
~ TeleSUR
November 30, 2018
Magnitude 7.0 quake north
of Anchorage
~ Daily News-Miner Fairbanks, AK
more pics
~ Anchorage Daily News
~
November 28, 2018
Mississippi Justice Delayed!
~
Was live -
Mass call with
Reverend Theoharis
**
Join Us as we discuss our return to Washington DC for the
third time this year, as we demand our politicians to protect
our voting rights and address the voter suppression across the country.
This means immediately restoring and expanding the Voting Rights Act,
ending racist gerrymandering, implementing automatic voter registration
at the age of 18, making Election Day a holiday and extending the right
to vote to all current and formerly incarcerated people.
The November 28 House Vote
Nancy Pelosi wins backing of House Democrats, but 32 vote
against her and opponents vow to fight on - Barbara Lee
loses bid for House leadership post
~ The Mercury News
November 27, 2018
All Roads Lead to Raleigh
Moral Day of Action
Mississippi
D. C. Senate Voting!
18-minutes of truth about
you must
hear before the historic Nov. 27 run-off election:
"These aren't red states anymore, these are
states."
November 26, 2018
Blizzards Sweep the Midwest
~ Weather channel
After losing supermajorities in NC House & Senate on Nov 6,
Republican lawmakers are rushing to hold a "lame duck"
session Tues, Nov 27, to pass voter ID law with a veto-proof
majority. This is undemocratic & we will rise up to
demand justice. Join us!
November 25, 2018
GOVERNMENTS' FAILURES ON CLIMATE
SPUR NEW ACTIONS
~ Popular Resistance
Dark Money
-
Audio
*

(82 mins)

aired October 1 and 4, 2018
on PBS' ~ P.O.V
Above: Helena, Montana's Capitol
Dark Money - A Conversation Between

Hendrik Hertzberg and Jane Mayer
**
~ (2-yrs ago) youtube
Berkeley Indigenous
Peoples' Day Pow Wow
KPFA Live Sunrise at Alcatraz Part 1
*
(118 mins)
Bay area Indigenous historical extra
-
Part 2
*
(38 mins)
Ten Ways to Honor Indigenous Peoples Day

Craft a Sunday service around Indigenous Peoples Day. As you plan your service, invite those within your congregation who are Native people to participate in the planning and the service itself. Work to find out the pre- and postcolonial history of the land you are worshiping on and the Native peoples who have lived there.
Build and strengthen connections to nearby Native communities. Make plans to attend an event hosted by a Native group, organization, or cultural center. Find out how your congregation can be of assistance regarding the issues nearby groups are working on or struggling with.
Study the Doctrine of Discovery

and work to eliminate its effects.

At the 2012 General Assembly, Unitarian Universalists passed a resolution repudiating the Doctrine of Discovery and calling for study of the doctrine and elimination of its presence from the current-day policies, programs, theologies, and structures of Unitarian Universalism. Study and discuss the Doctrine of Discovery in your congregation and take action on the 2012 resolution.

Take action to rename

Columbus Day

"Indigenous Peoples Day"

. South Dakota, Alabama, and Hawaii have renamed Columbus Day. Other states (New Mexico, for one) have come close. Use the web to discover if anyone has tried to change the holiday in your city or state, and form a congregational task force to start or join the movement. Check out Denver's Transform Columbus Day Alliance for more info and resources.
Provide age-appropriate education on Native lives and cultures as part of your congregation's religious education programming. Take active steps to counter the dominant message that Native peoples are history by offering examples of present-day American Indian life, art, etc. Check out the books Through Indian Eyes and A Broken Flute. Go further by creating a task force to find out what your children learn about Columbus in school. You can use Lies My Teacher Told Me and Rethinking Columbus to evaluate textbooks and offer suggestions.

Hold a movie screening with a discussion afterward.

There are a plethora of films that can generate rich discussion. Check out VisionMaker Video, a video catalog by Native American Public Telecommunications of films by and about Native folks (see, for example, the film Columbus Day Legacy).
Host a congregation-wide common read and book discussion. Possible titles include An Indigenous Peoples' History of the United States by Roxanne Dunbar-Ortiz, A Little Matter of Genocide by Ward Churchill, Off the Reservation by Paula Gunn Allen, Bury My Heart at Wounded Knee by Dee Brown, Reinventing the Enemy's Language edited by Joy Harjo and Gloria Bird, The Woman Who Watches Over the World by Linda Hogan, and Soul Work edited by Marjorie Bowens-Wheatley and Nancy Palmer Jones. Support Native booksellers such as the North American Native Authors Catalog. You can also find books on the particular tribes in your area—check out this listing of books by tribe from Native Languages of the Americas. For more reading suggestions, visit Bringing the Doctrine of Discovery Back Home.

Engage with

"Immigration as a Moral Issue

.

" Indigenous peoples of Central America are a big part of today's desperate wave of migration to the United States. Find out how the United States has continued Columbus's violent legacy of colonialism against Central American peoples. Check out the study guide from Multicultural Growth & Witness.

Begin

Building the World We Dream About,

a transformational Tapestry of Faith curriculum on race and ethnicity.

This program allows participants to take concrete steps to heal, individually and as a congregation, the ways in which racism separates us from one another and spiritually stifles each of us.

Take action for the rights and needs of Native peoples!
William Barber II: Trump's Terrible Choice for Judge
A version of this article appears in print on Dec. 26, 2017, on Page A19
of the New York edition with the headline: A Terrible Choice For Jud
November 21, 2018
Get Out the Vote Prayer Rally
**
(fb)
-
Audio
*
(114 mins)
Was LIVE
at:
Ebenezer Missionary Baptist Church, Hattiesburg, MS
November 20, 2018
Get Out the Vote & Prayer Rally
**
(fb)
-
Audio
*
(90 mins)
Was LIVE at:
New Bethel Missionary Baptist Church
, Beloxi, MS
November 15, 2018
Barber to House Dems: Act to restore
voting rights!
~
People's World
WASHINGTON—U.S. House Democrats must use their new – and growing – majority in the next Congress to act on restoring voting rights and to investigate and expose a variety of ills besetting the country, the Rev. William Barber says.
Barber, co-leader of the New Poor People's Campaign and founder of the Moral Mondays movement which has spread to other states from his native North Carolina, issued the challenge as part of his keynote and closing address at a Nov. 15 Economic Policy Institute awards ceremony.
November 25, 2018
Cal Fire announces Camp Fire
100% contained
~ AP & KRON TV San Francisco
Thanksgiving Day, 2018
A Thanksgiving bonfire at dawn: 5,000 celebrating
Native
American resistance on Alcatraz
~ The Guardian
November 11, 2018
Veteran's Day Sunday Sermon
**
Audio
*
(63 mins)
~ youtube
Was live in Greensboro, NC at the Greenleaf Church of Christ
Rev. Dr, William Barber, II
November 24, 2018
Camp Fire 95 percent contained;
death
toll
now 84
~ AP & KRON TV San Francisco
November 23, 2018
California Camp Wildfire Death Toll Hits
84 as Blaze Gets Contained
~ AP
November 20, 2018
Officials have confirmed 79 deaths in the Camp Fire,
the deadliest fire in California history.A school bus
driver in Paradise, California, was praised for
getting
22 students to safety.In Chico, campers plan to
stay in
the
Walmart parking lot where they've been living.
California's
129 million dead trees have also fueled the state's wildfires.
The Woolsey Fire, in which three people died, is nearly
100 percent contained
~ Weather Channel
November 19, 2018
California fires have left 'toxic wasteland'
with
80 dead, nearly 1,000 missing
~ UPI
Officials have confirmed 77 deaths in the Camp Fire,
the deadliest fire in California history.More
than 30,000
people have been displaced in Northern California.
Three
people died in Southern California's Woolsey
Fire
bringing
the statewide total to 80.Patience is wearing
thin for
Malibu
residents
who want to know if their houses still stand.
~ Weather Channel
November 18, 2018
Death Toll in Northern California Wildfire Hits 76
With Nearly 1,300 Missing
~ Weather Channel
November 17, 2018
Red Letter Christians
**
-
Audio
*
(156 mins)
Was live at St. Luke Community UMC, Dallas, TX
November 16, 2018
California Wildfires Death Toll Reaches 66;
Air So Bad in
San Francisco the City Halts Cable Cars
~
Weather Channel
Hundreds Try to Make Wildfire Victims'
Thanksgiving
a Little Less Grim. Packers quarterback Aaron Rodgers
donates $1 million to fire recovery efforts.Groups gather
to feed 15,000 Thanksgiving meals to wildfire victims.
A
couple creates an "Adopt a Family" program as
another way to help survivors.
~ Weather Channel
It would be completely understandable if the people of Butte County wanted to let Thursday pass without a single thought about Thanksgiving.
The death toll of the Camp Fire stands at 81. Nearly 870 people are still unaccounted for. Tens of thousands are without homes. Jobs and schools and businesses have been lost.
Yet Kelly Laflamme, a resident of Paradise — the town of 27,000 destroyed by the fire — told USA Today she has found something to be thankful for: overwhelming examples of human kindness.
Laflamme will offer her own act of kindness by helping to serve at project Thanksgiving Together.
The goal of the project, led by chef Jose Andres' World Central Kitchen, is to serve 15,000 meals in four shifts at three large Chico locations and in Red Cross shelters.
"We've been working really hard to make this happen," city of Paradise mutual aid spokeswoman Briana Khan told the Record Spotlight. "We had an idea that it would be great to bring the community together so they can share in fellowship on Thanksgiving."
The hosts are World Central Kitchen, the city of Paradise, Chico State University and its Associated Students, and the Sierra Nevada Brewing Co.
The brewery expects to serve about 1,600 people. It's preparing 1,500 pounds of turkey, 1,200 pounds of pulled pork, mashed potatoes, green beans, and gravy.
"Our owner realized that if we cooked the potatoes in our brew kettle (where we make beer), we could do about 1,000 pounds of mashed potatoes at a time," said Robin Gregory, a spokeswoman for the brewery. "So we are indeed cooking mashed potatoes in the brew kettle."
WKC is accepting donations of $5 and more online to help offset costs. Previously, WKC delivered more than 140,000 meals to shelters in North Carolina after Hurricane Florence. It also served more than 3.6 million meals in Puerto Rico after Hurricane Maria.
One Town Feeds Another
Lincoln, California, is about 90 miles south of Paradise, but that hasn't stopped residents from wholeheartedly stepping in to help fire victims and first responders.
Dozens of the town's residents will give up Thanksgiving with families to serve a meal to about 300 people.
"We have over 100 (volunteers), we're probably close to 150 turkeys that people are cooking. We aren't having to cook anything," organizer Kris Wyatt told Fox40. "Everybody is bringing all the food prepared."
(MORE: Other Ways to Help Those Affected by the California Fires)
The meal is being served at the community's McBean Pavilion to families staying at nearby hotels after being forced out of their homes by the fire.
"So exciting and so wonderful that it's kind of hard not to tear up anymore because it's truly the community coming together and helping," Wyatt said.
One Family Helps Another
A couple in Rocklin, California, wanted a more immediate way of making an impact, so they decided to "adopt a family" that was a victim of the fire.
"I can't help thousands of people but I can help one family," Eric Lofholm told Fox40.
Lofholm and his wife, Heather Lofholm, helped one family and launched a Facebook group and a website so that others could help, too.
"I think a lot of people right now, they go, 'I want to help but I'm not sure what to do,'" Lofholm said. "One thing you can do is just help one family."
The Facebook group had grown to more than 14,000 members on Wednesday. The Lofholms drive to Butte County to help sign up victims who have no way to reach the page.
NFL Star Aaron Rodgers Pledges $1 Million
Aaron Rodgers, quarterback of the Green Bay Packers and a native of Chico, California, is donating $1 million to relief efforts.
In a video on Twitter, Rodgers said the money will go to the North Valley Community Foundation. He also said his corporate partner, State Farm, will donate $1 for every retweet of his post that uses the hashtag #retweet4good, up to $1 million.
"Raising money for both immediate needs and the long-term recovery is what is needed most right now," Rodgers said in the video.
The North Valley Community Foundation said in addition to meeting basic needs, the money will be used for housing, kids programs, and youth and high school sports.
Send Money, Not Stuff, Officials Say
The Butte County Emergency Operations Center reinforced that monetary donations are the best way to help the most people. It said it has run out of space for donated items.
The center listed the North Valley Community Foundation and these groups as trusted organizations that people could donate to:
• North Valley Animal Disaster Group
• Caring Choices
• United Way
• American Red Cross
• Salvation Army
Rain Makes Everything Harder
Rain falling Wednesday helped the crews fighting the wildfire. But it could also raise the risk of flash floods, complicate efforts to recover remains and make life even more difficult for people who have nowhere to go.
Heavier rain was expected later in the day in the Paradise burn area, where the Camp Fire has killed at least 81 people and destroyed more than 13,000 homes.
"The rain is really a double-edged sword for this fire," said Rick Carhart, a spokesman with the California Department of Forestry and Fire Protection. He said searchers have "been able to sift through this really fine ash and when rain gets onto that really fine ash, it turns it into sort of a muddy muck and makes it a lot more difficult."
The Camp Fire started on Nov. 8 has burned nearly 239 square miles, destroying nearly 13,000 homes and over 3,800 other structures. The fire is about 80 percent contained.
(MORE: Before-and-After Images Reveal Fire's Devastation)
Worry About Rainfall in Southern California, Too
Southern California's huge wildfire briefly flared back to life Wednesday as residents put sandbags around properties ahead of a rainstorm that authorities said could bring the risk of mudflows and rockslides from denuded hills and mountains.
A hotspot ignited in a remote area of Bell Canyon west of Los Angeles, Ventura County fire Capt. A.J. Lester said. No structures were threatened by the flare-up, which was quickly knocked down by two engine crews.
With the burn assessment complete, authorities tallied 1,643 buildings destroyed and 364 damaged. Only six other California wildfires have destroyed more structures, according to state statistics.
Three deaths were confirmed in the Woolsey Fire in Southern California, bringing the statewide total to 82.
The predicted rain was expected to fall not only on the Woolsey Fire burn area but on other scorched parts of Southern California, including the burn scar of the Hill Fire, which also erupted on Nov. 8 in Ventura County but was held to about 7 square miles.
Utility Filing Points to Possible Second Fire Origin
The San Francisco Chronicle reports that PG&E in a recent regulatory filing said California officials are investigating a second area where the utility company's equipment failed about the same time the Camp Fire broke out.
The energy company told state regulators Friday that it had an outage about 6:45 a.m. Nov. 8 at the 12-kilovolt Big Bend 1101 Circuit in Concow. That's roughly 15 minutes after authorities say the Camp Fire started burning east of Paradise.
Earlier, PG&E filed a report with the California Public Utilities Commission saying another transmission line malfunctioned about 15 minutes before the fire began near the same spot that fire officials identified as the fire's origin point.
According to the Chronicle, the state's Department of Forestry and Fire Protection has since said it is examining a possible second origin point for the Camp Fire.
A spokeswoman for the utility declined to comment beyond the regulatory filing. A Cal Fire spokesman told the newspaper the Camp Fire's cause is still being investigated and declined to comment further.
Lawsuits have already been filed in San Francisco and Butte County courts claiming PG&E had a connection to the Camp Fire.
Southern California Utility Also Sued
Victims of the Woolsey Fire have sued Southern California Edison, alleging the utility was negligent in failing to shut off power before the blaze started.
Plaintiffs' attorneys said Tuesday that nearly 20 people are part of the class-action lawsuit filed last week in Los Angeles Superior Court. The court filing accuses Edison of contributing to the fire's destruction by ignoring warnings of extreme fire weather. The lawsuit says the utility only shut power off once the fire started.
Edison says a statement it can't comment on litigation related to wildfires. The cause of the fire remains under investigation.
Risk of 129 Million Dead Trees Remains
As crews work tirelessly to put out the Camp Fire, Californians can't rest easy. The state can expect more deadly wildfires that spread incredibly fast.
That's because years of drought and bark beetle infestations have killed more than 129 million trees, Vox reported. All that dead timber is just waiting for a spark to ignite it.
That spark is much more likely with more and more people living so close to the forests. Plus, climate change is causing the vegetation around the trees, like grasses, to dry up and provide even more fuel for the fires.
Vox explained that the solution isn't as easy as cutting down the dead trees. Many of the forests extend over federal, state and private lands — creating a jurisdictional mess. Many of the trees are too decayed to be used by lumber companies, so there's no profit in cutting them.
Coming up with a forest management plan that all parties can agree to is likely impossible. As Umair Irfan of Vox wrote, "Politically, it's easier to muster the resources to put out a fire than it is to prevent one."
November 21, 2018
Families of Possible California Wildfire
Victims
Asked
to Give DNA Samples. At
Least
81 Dead 700 Missing
~ Weather Channel
California Wildfire Death Toll Climbs to 59 as Search
Continues for Camp Fire Victims; Statewide Public
Health Emergency Declared
~
Weather Channel
~
November 14, 2018
California Wildfire Death Toll Climbs to 50
as
Search for Camp Fire Victims Continues;
Flare-Up
Forces More Evacuations at Woolsey Fire
~ Weather Channel
~
November 13, 2018
With 42 Dead, Camp Fire Now
Deadliest and
Most
Destructive
California Fire on Record
~ Weather Channel
November 12, 2018
At Least 31 Dead and 200 Missing in Wildfire
That Destroyed Northern California Town
and Is Now the Most Destructive Fire in
California History
~ Weather Channel
~
November 11, 2018
At Least 23 Dead in Wildfire That Destroyed
Northern California Town and Is Now the
Most Destructive Fire in California History
~ Weather Channel
November 10, 2018
Nine Killed in Wildfire That Destroyed
Northern California Town and Is
Now the
Most Destructive Fire in California History
~ Weather Channel
~
November 9, 2018
PARADISE LOST: Cal Fire Says
Camp Fire
Has Wiped Out California Town
~ CBS Sacremento
Black Liberation Activist Freed
After
40 Years in Prison
~ teleSUR
Fahrenheit 9-11
~ The Intercept
Glenn Greenwald:
@ggreenwald
Michael Moore:
@MMFlint
September equinox arrived.
September 23, 2018, at 1:54 UTC
(
September 22 at
6:54 pm PT)
September 18, 2018
Florence live updates from the field
Tuesday:
Watching the water rise
~ Charlotte Observer
Alright you redeemers, rebels and radicals out there ...
It's

September 17th,

the seventh anniversary of

Occupy Wall Street,

the masses will gather for a digital occupation to disrupt Big Tech:
#OCCUPYSILICONVALLEY
We jam the corporate behemoths that have a stranglehold on our attention, time, and thoughts—Alphabet (Google), Apple, Facebook, Amazon. These mega corps monetize our likes and clicks, feeding our personal information into endless algorithms that exacerbate our addiction to the instant gratification they provide.
They claim to connect us, yet a crisis of loneliness pervades our culture like never before.
This is a call for everyone around the world to take a stand for our rights and freedoms, in whatever way works for them:
Leave your phone at home for the day
Boycott Amazon for 24 hours
Delete Facebook and Instagram altogether
Take part in Google No Search Day—
Whatever it takes to make Silicon Valley do a double take.
Spread the word; let's shake loose the grip Big Tech has on our minds—even just for one day—to feel the power the people are capable of and rethink the way we let technology run our lives.
Let's flip the power balance.
Let's make the internet ours again.
https://www.adbusters.org

http://abillionpeople.org

September 16, 2018
Earthalujah!
Reverend Billy Talen:
@revbillytalen
MUSICAL LIVE STREAM:

The Stop Shopping Choir will learn a new song
about Florence and climate change, called
"Gonna Go To Higher Ground..."
**
September 13, 2018
Olivia makes brief but historic
landfall on Maui
~ Honolulu Star Advertiser
September 10, 2018
Bishop William J. Barber, II sounds the shofar and
calls America to action as Rabbi Leah Berkowitz and
Rabbi Perry Berkowitz welcome him to East Side
Synagogue in New York City for their
Rosh Hashanah celebration.
**
Audio
*
(48 mins)
September 8, 2018
Rise for Climate: Tens of Thousands March in
San Francisco
Calling for Fossil-Free World
**
~ Democracy Now!
August 31, 2018
Re's Funeral
**
Audio
*
(423 mins)
August 27, 2018
**
Primary Debate: Kerri Harris Trounces Incumbent Delaware Dem Senator Carper
August 26, 2018
**
Audio
*(69 mins)


The Young and Unsettling Force
in the
Poor People's Campaign Youth Forum
#5
:
Systemic Poverty
Build Community With a New and Unsettling Force and Rev. Barber: Did you know that while the U.S. economy has grown 18-fold in the past 50 years, wealth inequality has expanded, the costs of living have increased, and social programs have been restructured and cut dramatically?

The truth is that economic insecurity, poverty and misery are affecting more young people in 2018 than we are made aware. Join Reverend Barber, a new and unsettling force, and other speakers to build community around challenging the evils of systemic racism, poverty, the war economy, ecological devastation and the nation's distorted morality.
More than 2.2 million acres have burned in 113 large
Fires!
across the country.
Slaveholder History
August 16, 2018
**
Audio
*
(51 mins)
For this public webinar we welcome all people who are on committees in their states, who have come to Campaign events over the last several years, who joined the 40 Days of Action, who have been dedicated followers of the movement via social media: this is a webinar for everyone!
The webinar will be streamed live https://www.facebook.com/anewppc/videos/vb.873203482775828/453226595186074/?type=2&theater

In the coming months, we will focus on organizing, mobilizing voters and building power among the 140 million Americans living in poverty, particularly in the often-ignored South. Poor and low income people from California to the Carolinas are ignored by politicians from both parties. And even though there are 171 electoral votes from Maryland to Texas, much of the South is ignored in the political calculations made by campaign decision makers around elections.

A movement has to fight with the whole country and that's exactly what we're doing. We already have the people power, with organizing committees built in 40 states, including every single one that comprised the former Confederacy.

https://actionnetwork.org/events/national-webinar-of-celebration-and-next-steps?source=email&




Forward together, not one step back,

Rev. Dr. William J. Barber, II
Rev. Dr. Liz Theoharis

Co-Chairs of the Poor People's Campaign: A National Call for Moral Revival



~

O

u

t

d

oo

r

B

o

b



August 14, 2018
**
The Young and Unsettling Force
in the
Poor People's Campaign Youth Forum
#4
:
The War Economy/Militarism -
Audio
*
(57 mins)
Next forum will be

Aug 26, 2018
Special Guests: Imam Mohamed Abutaleb, Islamic Association of Raleigh
Justin Jones, Organizer with Moral Movement TN and Vanderbilt Divinity
School Student
Noah Rubin-Blose, Jewish Voice for Peace - Triangle Chapter
Panelists: William Barber III, Rebekah Barber, Anita Simha,
Zainab Baloch, Matt Norchi, Sunny Osment
Moderator: Kenneth Campbell
August 13, 2018
Moral Monday Press Conference
10:00 am PT
**
(
on fb
) -
Audio
*

(56 mins)
An Ecological Justice Moral Monday with Rev. Dr. William J. Barber, II and Former Vice-President Al Gore: Presented by the North Carolina Poor People's Campaign: A National Call for Moral Revival, an important Ecological Justice Moral Monday in Greensboro where North Carolinians impacted by ecological injustice in their communities share their stories. The Rev. Dr. William J. Barber, II, Former Vice President Al Gore, and Karenna Gore will join to help offer solutions for radical change that can help create safe and healthy communities in North Carolina and across the country.
Following the Press Conference:
3:00 pm PT
Mass Meeting!
**
(
on fb
) -
Audio
*

(173 mins)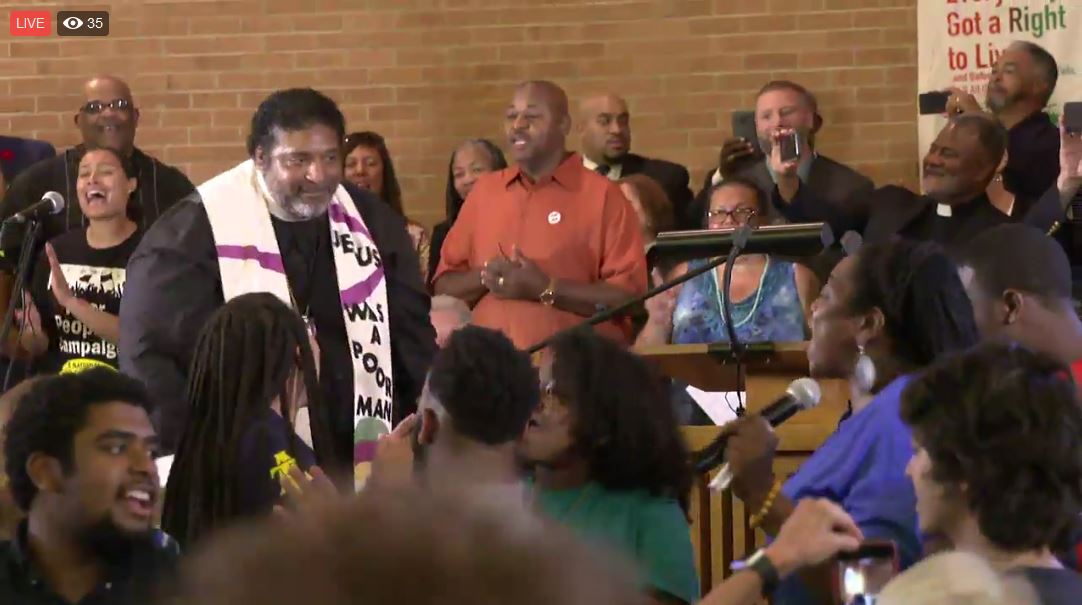 August 12, 2018
Rev. Barber and Al Gore
A Spiritual Call to Address Ecological Destruction
Greenleaf Church of Christ, North Carolin
a
Sunday Recorded LIVE
**
(on Repairers of the Breach)
(
on fb
**
)
Rev. Barber and Al Gore
Audio
*
(108 mins)
August 10, 2018
**
Rev. Barber ?Censored by C-SPAN?
In the last moments of this live stream Rev. William J. Barber, II
shows up for the Keynote Address and the feed is CUT!
August 8, 2018
**
Ninety-nine year old Ben Ferencz in a recent lengthy interview with
United Nations High Commissioner for Human Rights
Zeid Ra'ad Al Hussein (68 mins)
August 7, 2018
Hawaii County under state of emergency
as Hurricane Hector approaches
~ Honolulu Star Advertiser
August 7, 2018
Mendocino wildfire explodes
into raging monster
nearly the size of Los Angeles
Clear Lake wildfire now largest
in California history
~ San Francisco Chronicle
August 6, 2018
Firefighters battle to save communities
from epic California fire
~ Reuters
U.S. Forest Service Wildfires Reports
& Updates
Here
Ahed Tamimi ROCKS!
August 6, 2018
Democracy Now! Exclusive Interview
**
The Intercept Reports
August 7, 2018
~ Frontline
Charlottesville: Documenting Hate
**
July 31, 2018
**
~ Democracy Now!
Ron Dellums:
August 12 - 13, 2018
July 31, 2018
The Young and Unsettling Force
in the
Poor People's Campaign Youth Forum #3

Ecological Devastation
-
Audio
*
(63 mins)
July 30, 2018
**
~ Democracy Now!
Noam Chomsky:

July 29, 2018
LIVE!
**
Audio
*

(110 mins)
25 Year Tribute to Rev. Dr. Bishop
Barber's Ministry at Greenleaf Church
**
Poor People's Campaign: A National Call for Moral Revival
Map shows 40 state coverage
July 23, 2018
Multi-faith Clergy Press Briefing on
SCOTUS Kavanaugh
** -
Audio
*
(54 mins)
July 19, 2018
Nicaragua Defeats The Not-So-Soft Coup
~ Tele Sur
July 17, 2018
The Young and Unsettling Force
in the
Poor People's Campaign Youth Forum #2
Systemic Racism -
Audio
*
(63 mins)
#3 Youth Forum will be July 31, 2018 7:00 pm ET
Ecological Devastation
Jahmin'!
The Hijacking of Evangelicalism
By William J. Barber, Liz Theoharis,
Yvette Flunder & Jonathan Wilson-Hartgrove
July 12, 2018
Reviving Our Democracy
**
Audio
*
(67 mins)
Rev. Barber with Mother Jones' Ari Berman, Berkeley, CA
July 9, 2018:
The real scoop of the under-handed treatment by
the U.S. corporate-corrupted government, toward
the duly elected, democratic government of
Nicolás Maduro Moros in Valenzuela!

Reviewed: Alan MacLeod's
'Bad News From Venezuela'
~ Tele Sur
Historic!
Thursday Justice Arts
Movement
Night Week One:
May 17, 2018
*
(84 mins)
Historic!


June 23, 2018
40 Days
Season Completed!
Non-violent, Citizen Disobedience
Accomplished!
Here to Stay!
A
Multi-year
Movement
Launches
!
The Poor People's Campaign:
A National Call for Moral Revival!
~~~~~~~~~~~~~~~~~~~~~~~~~~~~~~~~~~~~~
A New and UNSETTLING FORCE!
A 21st Century National Call for
Moral Revival! Forward Together!
Not One Step Back!

June 26, 2018
A Young and Unsettling Force

Town Hall Youth Forum #1
Audio
*

(60 mins)
♫
♫
The Very First Thursday Justice Arts
Movement Night: May 17, 2018
*
(84 mins)
The Founding Poor People
The 21st Century
Poor People's Campaign:
A National Call for Moral Revival!
A New and UNSETTLING FORCE!
We the Poor have arrived to save
the SOUL of OUR NATION.

♫
♫
Every Morning I Wake with my
Mind Stayed on Freedom!
♫
♫
Audio
*
(122 mins)
June 21, 2018 from late afternoon to dusk, on the D.C. Capitol Mall
in the BIG TENT: ROCKIN'. FUNKIN'. And DANCIN'. BAYBEEE!
June 23, 2018
10,000 Rallied and Marched
on
the
D.C.
Capitol,
50,000 Witnessed online
Audio
*
(228 mins)
Banksy in Paris

Banksy Rocks!
This Banksy was recently stolen from a Canadian art exhibit
Learn from our Mistakes.
Create Peace and Happiness.
Interact with No Harm.
Teach through Kind Action.
Experience Wilderness Quiet.
Share your Bliss, Dance and Song.
Save our Wild Earth
Her Animals, Land,
Plants, Water and Air.
Archived Data Base Additions are added November 1
of the previous year through October 31 of the current year
Thus, years are offset by two months - the 2016 archive starts 11/01 in 2015, etc.
Note: Archived web sites may have out-dated or broken links.
♫♫ One Love One Earth* ♫♫
Latest Irie Riddims - 255 min